Lets start off the New Year with a warm  sampler quilt in cool colors!! Cold days are still ahead and the shades of winter are everywhere. For this block lets use a cool color palette with a neutral background. ( color palette complements of Carla Walton's post)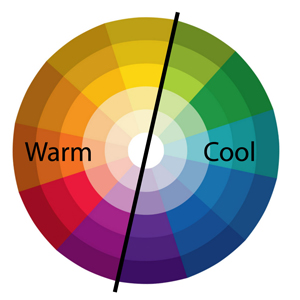 Everyone would make 12 identical blocks (1 to keep and 11 to share).  Sign up by January 10th, blocks need to be to me by February 24th so they can be mailed back out by February 27th. 
This swap will be for beginner quilters and beyond.
SIZE: 12.5 inches un-finished blocks ( can be one block or a combo of blocks for an overall size of 12.5")
NUMBER OF SQUARES: It takes 12 blocks for a quilt, make 12, keep one, send 11 in and you will get 11 back. If there are more than twelve we will either all make an extra few to match the signup # or fill out a second group of twelve for those who would like to be in 2 groups.  
FABRICS: Whatever fits the theme just make sure you use a quilt shop quality fabric ( NO SEE THROUGH FABRIC)
DESIGN:  Anything that fits a sampler style quilt. let's make this a usable quilt so take it easy on the embellishments or make sure if you add some that the block can still be washable.
TECHNIQUE: pieced.
SWAP METHOD: Centralized. That means your  blocks will be sent to me - ( send me a friend request so I can send you my address if you don't already have it.)
POSTAGE:Along with your blocks send me a STAMPED self-addressed FLAT RATE envelope. I will use this to send the blocks back to you.
SIGN UP DEADLINE:   January 10th .The goal is to have 12 joiners or more so that you will get back 11 different blocks.  
SIGN UP:    To sign-up post a comment to this discussion and send me a friend request if I am not on your friends list.Once you are signed up I will message you my address and you can do the same through a MQP message. It is a good idea not to post your address in the discussion because anyone, even those not in the swap can see it.
MAIL IN DEADLINE:  ALL blocks must be in my hands by February 22nd.  If you can get them done early, send them!  
If you join and can not complete your blocks please notify me as soon as possible so the rest of the group is not waiting on your blocks. If life happens to throw a curve ball your way it is ok to cancel out, there's always next time! Remember to check back often for info and updates!!
If I have left anything out, or you have any questions,  please ask!
SIGN UP LIST
Mary Aldrich-----Jack in the Box------------received
Jackie Baker-----4 Patch Cross---------------received
Judy Bower---Maple leaf----------------------
Darlene Crosby----Pinwheel------------------received
Cheryl Culver
Nancy Halstead Burkhalter---Log Cabin----received
Jackie Harris-------------------------------------received
Karen Lightman------Clay's Choice (star)----received
Beth North-----Augusta-------------------------received
Teresa Scanlon----Twisted---------------------received
Kim Schau----- Double Z-------------------------
Leann Summers------Pieced Star-------------- received
Carla J Walton-----No Name Star-------------received
Connie Wilkerson----Card Trick---------------received
Carol Ann Wojtowicz-------Yankee Puzzle---received
Rhonda Wride--------Ohio Star------------------received